Home and Community Care in Ontario is evolving rapidly. CarePartners welcomes the provincial health system transformation agenda, emphasizing more patient-centred, integrated care. We are working closely with our system partners in many areas of the province to improve the overall patient experience. At the same time, we have come to understand that our most direct path to improving the patient experience is a path founded on patient and family-centred care.
Our commitment to patient and family-centred care builds on our CarePartners roots. We have always believed that honouring the needs and goals of the individual patient is critical to good care. And we have regularly sought the feedback of our patients and used this feedback to make improvements. Now we are moving a step further. We are beginning to learn that if we welcome our patients as equal partners to the planning table and tap into their perspectives, together we can design a truly amazing health care experience. 
Innovation and adaptability have always been tenets of CarePartners and they continue to serve us well. Health care is in a transformative time and we know we will continue to be a provincial leader in home health. We look forward to the journey ahead!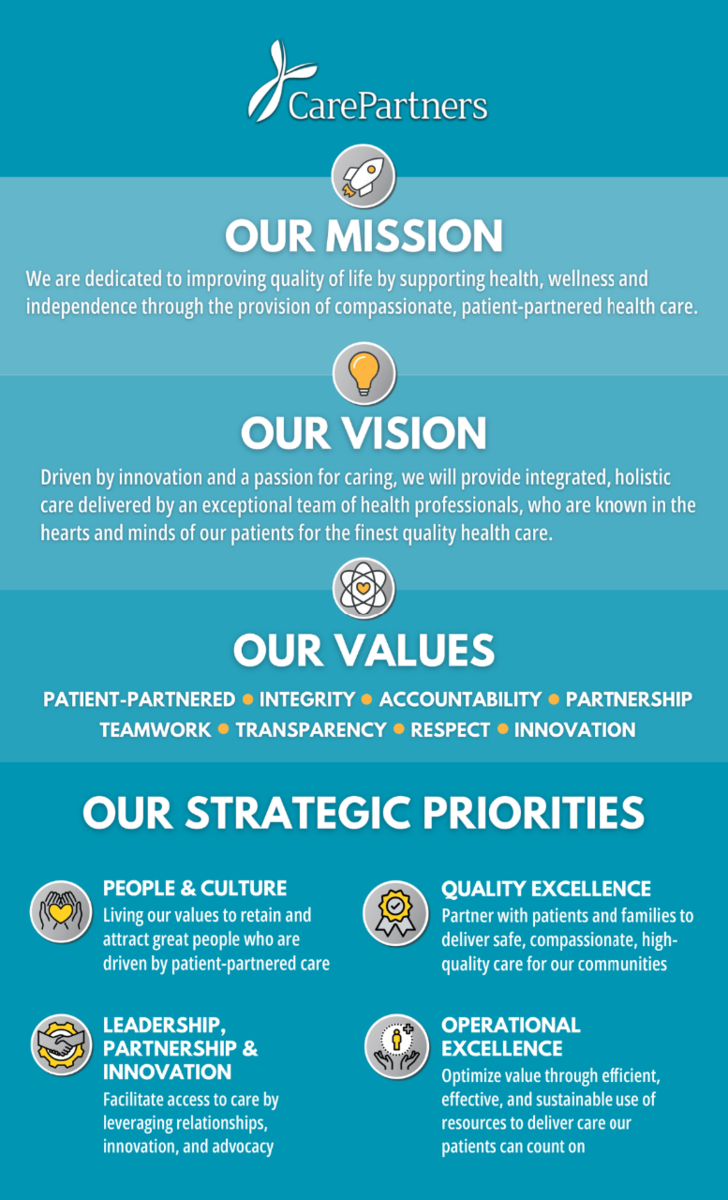 You can read about our
Mission, Vision, and Values and Strategic Priorities here.